Buenos Aires, the cosmopolitan capital of Argentina, is a city that bursts with color, tango rhythms, and a rich tapestry of culture. With so much to see and do, how do you ensure an unforgettable experience in just three days? Our ultimate 3-day Buenos Aires itinerary (2023 Guide) will take you on an incredible journey through the city's iconic neighborhoods, uncovering hidden gems and immersing you in the authentic Argentine lifestyle. Are you ready to fall in love with Buenos Aires?
Key Takeaways
Explore Buenos Aires' captivating spirit and timeless charm on a 3-day journey filled with art, culture, nature & local traditions.
Discover Plaza de Mayo in the morning before wandering through San Telmo for an unforgettable afternoon.
Immerse yourself in Palermo's diverse art & gardens and uncover Recoleta's fascinating secrets before experiencing La Boca's vibrant culture at night with a Tango Show Extravaganza!
Day 1: Discovering the Historic Heart of Buenos Aires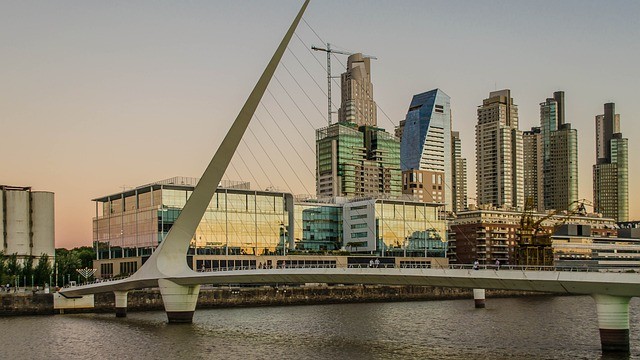 Day 1 invites you to step back in time as you delve into Buenos Aires' historic heart, the city center. Starting with the bustling Plaza de Mayo and winding through the enchanting cobblestone streets of San Telmo, you'll uncover the fascinating stories and rich heritage that define Argentina's capital city and Argentina's history during your days in Buenos Aires.
For those who prefer a more flexible and convenient way to explore the city, the Buenos Aires Hop-On Hop-Off Bus is an excellent option. This service allows you to explore the city at your own pace, hopping on and off at various stops near major attractions. It's a fantastic way to see the city's highlights without the hassle of navigating public transportation or traffic. For more information on the Buenos Aires Hop-On Hop-Off Bus, check out this guide.
So, lace up your walking shoes and prepare to be captivated by the vibrant spirit and timeless charm of Buenos Aires on a walking tour, a gem in the heart of South America.
Morning: Exploring Plaza de Mayo and Surroundings
Kick off your trip in Buenos Aires by visiting Plaza de Mayo, the city's central square and a crucial part of Argentine history. Here, you can:
Marvel at the grandeur of the Casa Rosada, the presidential palace with its iconic pink hue
Witness the Metropolitan Cathedral, a stunning architectural masterpiece that holds centuries of stories within its walls
Take a moment to stroll down Avenida de Mayo, the vibrant artery that connects the Obelisk and Plaza de Mayo
With every step, you'll feel the pulse of Buenos Aires come alive.
Proceed into downtown Buenos Aires, ripe with historic landmarks and cultural gems waiting to be discovered. Take a guided tour of the opulent Teatro Colón, one of the world's most prestigious opera houses, and explore the striking Galería Güemes, an architectural marvel that once housed the city's most luxurious shops and cafes. With each discovery, you'll find yourself immersed in the captivating stories that have shaped Buenos Aires.
Continue your exploration towards the scenic Puerto Madero neighborhood. Here, you'll find:
The iconic Puente de la Mujer, a striking pedestrian bridge that has become a symbol of modern Buenos Aires
A leisurely stroll along the waterfront, taking in the stunning skyline views and breathing in the fresh air
The nearby Ecological Reserve, a serene oasis amid the bustling city
If you have extra time, consider a visit to the Ecological Reserve to further enhance your experience.
After an exploratory morning, it's time to replenish your energy with authentic Argentine cuisine. Head to one of the many traditional parrillas (steakhouses) in the area, where you can indulge in a succulent steak or savor a delicious empanada. As you dine, take a moment to reflect on the incredible sights and experiences that have made your morning in Buenos Aires truly unforgettable.
Afternoon: Wandering through San Telmo
As the afternoon sun casts its golden hue over the city, make your way to the enchanting neighborhood of San Telmo. With its charming cobblestone streets, colorful buildings, and vibrant street market, San Telmo is the perfect place to experience the bohemian spirit of Buenos Aires. As you meander through the lively streets, you'll find yourself surrounded by the sounds of tango music and the tantalizing aroma of sizzling choripán (chorizo sandwiches).
Be sure to visit the bustling San Telmo Market, a lively hub of local artisans, antiques, and mouth-watering food stalls. Here, you can browse an eclectic array of handmade crafts, vintage treasures, and delicious street food, all while soaking up the energetic atmosphere. For art enthusiasts, don't miss the Museo de Arte Moderno and the Atelier Fuerza, where you can marvel at the works of both established and emerging Argentine artists.
As you continue your exploration of San Telmo, take a moment to pause at Plaza Dorrego, the neighborhood's central square. Here, you'll find tango dancers performing their passionate routines, as well as local artists showcasing their latest creations. Engage with the vibrant community of San Telmo, and perhaps even try your hand at the tango, as you immerse yourself in this enchanting corner of Buenos Aires.
As the sun begins to set, consider a leisurely stroll along the nearby waterfront of Puerto Madero, where the evening light casts a magical glow over the modern skyline. With the unforgettable sights and experiences of Day 1 etched in your memory, you'll be eager to uncover even more of Buenos Aires' hidden gems on Day 2.
Day 2: Embracing Art, Culture, and Nature in Palermo and Recoleta
Day 2 beckons you to immerse yourself in the artistic marvels and verdant spaces of Palermo and Recoleta, two of Buenos Aires' most alluring neighborhoods. From world-class galleries to serene botanical gardens, this day promises an unforgettable journey through the city's vibrant art, culture, and nature.
Experience the creativity and beauty that pervades every corner of Buenos Aires, and let your senses be inspired.
Morning: Art and Gardens in Palermo
Start your day in Palermo, a diverse neighborhood known for its vibrant art scene and plentiful parks and gardens. Start your morning with a visit to the renowned MALBA museum, where you'll be captivated by the incredible works of Latin American artists. As you explore the museum, you'll gain a deeper understanding of the region's rich artistic heritage and the creative spirit that permeates Buenos Aires.
Next, venture outdoors to appreciate the natural beauty of the Buenos Aires Botanical Gardens. Wander through the meticulously manicured landscapes, marvel at the diverse collection of plants, trees, and flowers, and take a moment to appreciate the serene atmosphere. Be sure to visit the picturesque greenhouse, a testament to the city's love for horticulture and a perfect spot for a leisurely stroll or a few moments of quiet reflection.
For street art enthusiasts, Palermo offers a vibrant canvas of colorful murals and graffiti that showcase the talents of local and international artists. Join a guided street art tour to learn about the stories and inspirations behind these captivating works, or simply wander the streets and alleys on your own, discovering hidden masterpieces at every turn.
As the morning comes to a close, take some time to explore Palermo's trendy boutiques, galleries, and cafes. Indulge in a delicious brunch at a local eatery or sip on a refreshing mate tea as you soak up the neighborhood's bohemian vibe. With its blend of art, nature, and culture, Palermo offers a truly unique Buenos Aires experience.
Afternoon: Uncovering the Secrets of Recoleta
In the afternoon, journey to the elegant neighborhood of Recoleta, where you'll uncover the city's fascinating history and immerse yourself in its European-inspired charm. Begin your exploration at the iconic Recoleta Cemetery, the final resting place of some of Argentina's most illustrious figures, including the beloved Evita. Book a fascinating guided tour of the cemetery through Get Your Guide, or wander through the maze of ornate mausoleums at your own pace, uncovering the secrets of Buenos Aires' past.
After your visit to the cemetery, take a leisurely stroll down Avenida Alvear, one of the city's most prestigious streets, lined with luxurious boutiques, grand mansions, and elegant cafes. Be sure to stop by the El Ateneo Grand Splendid bookstore, a breathtakingly beautiful converted theater that now houses an impressive collection of books and offers a unique literary experience.
For a refreshing break, head to the nearby Floralis Genérica, a striking metallic sculpture that has become a symbol of Buenos Aires' modern identity. If you're lucky enough to visit in November, you'll be treated to a stunning display of purple jacaranda blossoms that create a picture-perfect backdrop for this iconic monument.
As your afternoon in Recoleta draws to a close, consider indulging in some decadent treats at Sasha Pasteles or Goüt, two delightful patisseries that offer the perfect pick-me-up before you embark on your final evening in Buenos Aires.
Day 3: Experiencing Local Traditions in La Boca and Tango Night
Your final day in Buenos Aires is dedicated to experiencing the local customs and lively culture of La Boca, a neighborhood pulsating with the city's spirit. From the colorful streets and lively tango performances to the mouthwatering flavors of Argentine cuisine, Day 3 promises an unforgettable experience that will leave you dreaming of Buenos Aires long after you've said adiós.
Explore the cobblestone streets of La Boca, where you can find a variety of
Morning: Vibrant La Boca Exploration
Kickstart your morning in the vibrant neighborhood of La Boca, teeming with colorful streets and dynamic energy. Start by exploring the iconic Caminito, an open-air museum that showcases the neighborhood's rich artistic heritage and vibrant history. As you meander through the lively streets, you'll be captivated by the stunningly colorful buildings and the ever-present rhythm of tango music that fills the air.
No visit to La Boca would be complete without indulging in some authentic Argentine cuisine. Sample mouthwatering choripán, a delicious sandwich made with chorizo sausage and bread or savor the delectable flavors of empanadas, savory pastries filled with a variety of mouth-watering ingredients. As you dine, raise a glass of Argentine wine and toast to the unforgettable memories you've made during your time in Buenos Aires.
Continue your exploration of La Boca with a visit to La Bombonera, the iconic stadium that's home to the world-famous Boca Juniors football team. Whether you're a die-hard soccer fan or simply intrigued by the local passion for the sport, a visit to this legendary stadium offers a unique insight into the heart and soul of Buenos Aires.
As your morning in La Boca comes to a close, consider taking a taxi back to your hotel or Airbnb to relax and refresh before your evening plans. With its captivating sights, sounds, and flavors, La Boca offers a truly immersive experience that will stay with you forever.
Evening: A Night of Tango Magic
As the evening descends on your final day in Buenos Aires, prepare yourself for a cultural extravaganza as you dive into the soul of the city – the tango. Experience the intensity and drama of this captivating dance at a stunning tango show, accompanied by dinner and live music. From the passionate dance steps to the poignant notes of the bandoneón, the tango's allure will sweep you off your feet and into the enchanting night of Buenos Aires.
To maximize your tango experience, consider reserving a spot at one of the city's famous tango clubs such as El Querandi, La Ventana, or Café de los Angelitos. These venues offer a mesmerizing mix of traditional and contemporary tango shows, promising an unforgettable evening for all attendees. For more information on the best tango shows in Buenos Aires, check out this guide.
If you're after a more raw and intimate encounter, head to a local milonga. These bustling dance halls are where locals come to dance and enjoy tango. Here, you can watch the spellbinding performances of skilled dancers and even join in to feel the rhythm of the traditional Argentine dance. For more information about milongas, check out this guide.
As your tango show concludes and your 3-day Buenos Aires adventure winds down, take a moment to reflect on the incredible experiences you've had, the memories you've created, and the indelible mark this stunning city has left on your heart.
Choosing the Perfect Accommodation
Choosing the perfect accommodation is a crucial part of any unforgettable journey, and Buenos Aires boasts a wide array of options to match every budget and preference. Whether you're drawn to the trendy boutique hotels in Palermo and Recoleta or the charming Airbnb options in San Telmo, you're sure to find the perfect base for your 3-day adventure in this vibrant city. For a comprehensive list of the best accommodations in Buenos Aires, check out this guide.
For those seeking a stylish and contemporary stay, consider Home Hotel in Palermo Hollywood or BE Jardin Coppola in Palermo Soho. These chic hotels offer excellent amenities, including vibrant art galleries, satisfying breakfasts, and refreshing swimming pools, ensuring a comfortable and enjoyable stay. Plus, their prime locations in Palermo make them the perfect base for exploring the city's thriving art scene and lush parks and gardens.
If you're drawn to the historic charm and bohemian spirit of San Telmo, consider booking a stay at Anselmo Buenos Aires or L'Adresse Hotel Boutique. These highly recommended hotels offer a unique blend of modern comfort and historic character, providing a truly immersive experience in this enchanting neighborhood.
Regardless of your chosen accommodation, remember to take advantage of the city's excellent public transport system and convenient taxi services to navigate the bustling streets of Buenos Aires with ease. With the perfect home base and seamless transportation options, you'll be well-equipped to make the most of your unforgettable 3-day adventure in Buenos Aires.
Navigating Buenos Aires: Transportation Tips
Despite Buenos Aires' large scale, with some handy transportation tips, you'll find it straightforward to explore and appreciate the city's highlights. From its efficient public transport system to the convenience of taxis and walking, getting around Buenos Aires is a breeze.
The city boasts an excellent subway system, known as the Subte, which offers a quick and straightforward way to cover longer distances. The Subte is complemented by an extensive network of buses, which provide a more local experience and a greater variety of routes. To make the most of these public transport options, consider purchasing a SUBE card, which can be used on both the Subte and buses for added convenience.
For those who prefer a more leisurely pace, walking is a fantastic way to explore Buenos Aires and truly immerse yourself in the city's vibrant atmosphere. Many of the city's attractions are within walking distance, and navigating the streets on foot allows you to discover hidden gems and experience the city like a local. A free walking tour is a great option to consider for this adventure.
When in doubt, taxis and Ubers are readily available throughout Buenos Aires, providing a safe and convenient option for getting around the city, especially at night. By taking advantage of the various transportation options at your disposal, you'll be well-equipped to explore the captivating sights, sounds, and flavors of Buenos Aires during your 3-day adventure.
When to Visit: Ideal Seasons and Weather Conditions
Timing your visit to Buenos Aires appropriately can significantly enhance your trip. With its mild climate and diverse attractions, Buenos Aires is a year-round destination, but spring and autumn are particularly recommended for their pleasant weather and fewer crowds.
During spring (September to November), Buenos Aires comes alive with blooming flowers, bustling outdoor cafes, and a vibrant calendar of events and festivals. The average daily high temperatures pleasantly increase from 63°F to 78°F, providing the perfect conditions for exploring the city's parks, gardens, and lively neighborhoods.
Autumn (March to May) offers a more relaxed pace, as the summer crowds begin to dissipate and the city's foliage transforms into a stunning tapestry of colors. With average temperatures typically ranging from a comfortable 58-70°F, autumn is an ideal time for leisurely strolls, alfresco dining, and immersing yourself in the city's rich culture and history.
While winter (June to August) can be chilly and wet, the city's indoor attractions and cozy cafes provide ample opportunities for enjoyment. Summer (December to February) brings warm and humid weather, perfect for basking in the sun at one of Buenos Aires' many parks or taking a refreshing dip in a hotel pool.
No matter when you choose to visit, the enchanting city of Buenos Aires awaits with open arms. So, why not plan to visit Buenos Aires, such a big city and one of the major cities?
Essential Travel Tips and Safety Advice
An unforgettable, enjoyable Buenos Aires trip requires not only an exciting itinerary but also practical information and safety tips for a secure, hassle-free journey. By following these essential travel tips and safety advice, you'll be well-prepared to make the most of your 3-day adventure in this captivating city.
As with any major city, it's important to be mindful of your belongings and stay alert while exploring Buenos Aires. Here are some tips to help you stay safe:
Be aware of common scams, such as motochorros (thieves on motorbikes), and take necessary precautions, such as securing your valuables in a safe at your hotel or only carrying what you absolutely need.
Avoid wearing flashy jewelry or displaying expensive items.
Always opt for a taxi or Uber if you're unsure about your safety at night.
When it comes to navigating the city, the Cómo Llego app is an invaluable tool for planning your journeys on public transport. Offering the most efficient routes and up-to-date information, this app will ensure you reach your destinations with ease and confidence.
Ultimately, it's crucial to secure travel insurance before setting off on your Buenos Aires adventure. The city is generally safe and hospitable to visitors, but it's always wise to be prepared for any unexpected situations or emergencies that might occur during your journey. For a comprehensive guide on safety in Buenos Aires, check out this resource.
Summary
From the vibrant streets of La Boca to the tranquil gardens of Palermo, our ultimate 3-day Buenos Aires itinerary has guided you through a captivating journey of discovery and immersion in this enchanting city. As you bid farewell to Buenos Aires, carry with you the unforgettable memories, inspiring experiences, and newfound love for the city's rich culture and timeless charm. Until we meet again, Buenos Aires.
Frequently Asked Questions
How many days is enough in Buenos Aires?
Three days is enough time to experience the vibrant, bustling city of Buenos Aires and get a taste for its art, culture, and cuisine. Make the most of your time there and explore this unforgettable city!
How to spend 7 days in Buenos Aires?
Explore the vibrant city of Buenos Aires over 7 days with this itinerary. On Day 1, arrive in Buenos Aires and then explore the Recoleta and Tigre Delta on Day 2. Visit Colonia del Sacramento in Uruguay on Day 3, followed by Free Walking Tours with B.A. Free Tours on Day 4. Explore Palermo on Day 5, Historic Neighborhoods on Day 6 and depart Buenos Aires on Day 7.
What is the best time to go to Buenos Aires?
The best time to visit Buenos Aires is in fall (April-June) or spring (September-December). With mild temperatures, thin crowds and colorful foliage, these shoulder seasons offer a delightful atmosphere at reasonable prices. The fall and spring months are ideal for exploring the city's many attractions, from the cobblestone streets of San Telmo to the vibrant nightlife of Palermo. You can also take
What are the best neighborhoods to stay in Buenos Aires?
Palermo, Recoleta, and San Telmo are all fantastic neighborhoods to stay in while visiting Buenos Aires, providing a wide range of accommodation options for every traveler.
What is the best way to get around Buenos Aires?
Exploring Buenos Aires is easy with its comprehensive public transportation network including the Subte, buses, taxis and walking. Plus, Cómo Llego can help you plan your journey and navigate with confidence.
Book your tour in Buenos Aires